Article by Rural Contractor
SAM Computer Control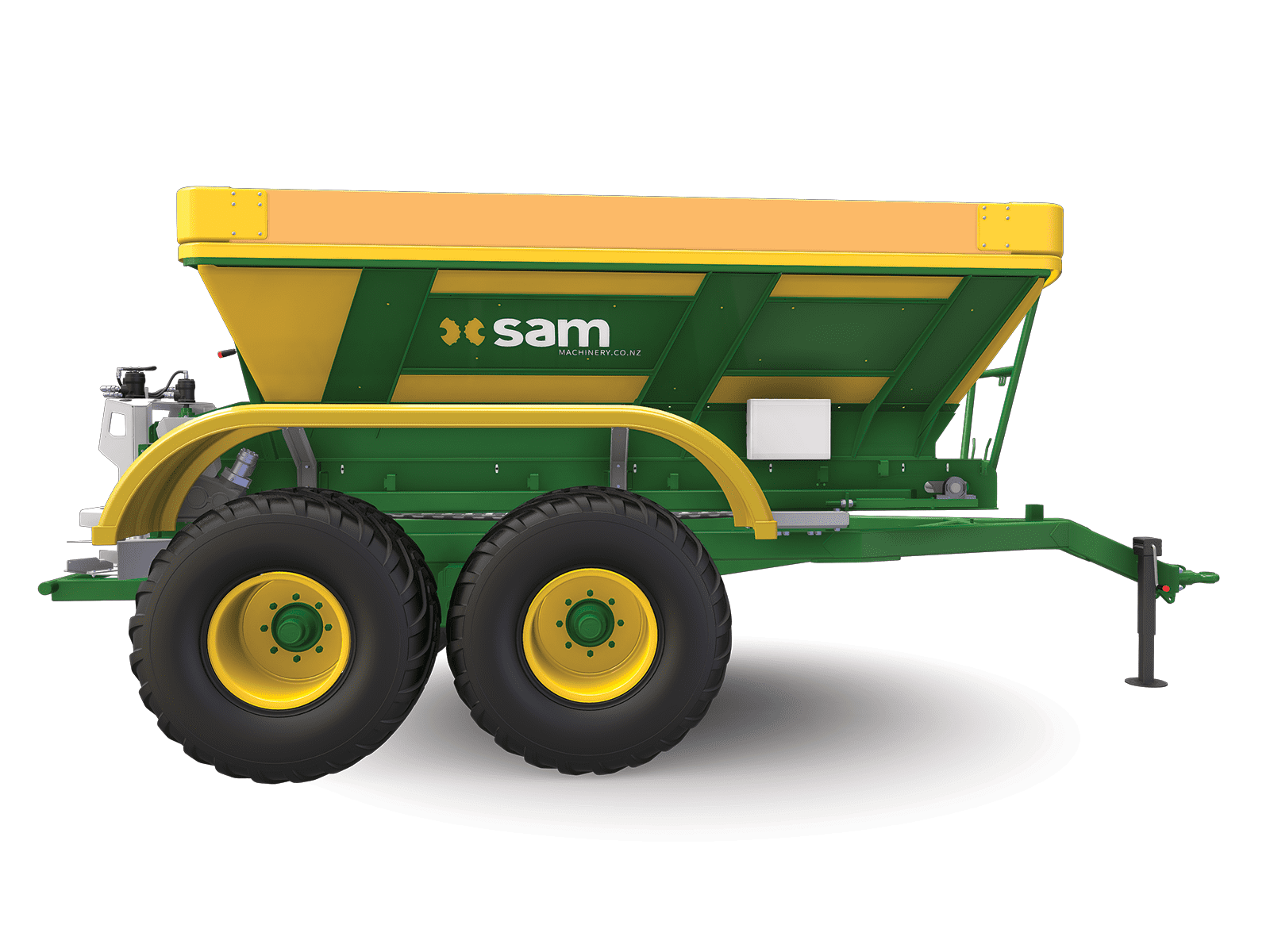 Last year Coombridge & Alexander introduced its new SAM computer-controlled spreader. It features Topcon technology, which is ISOBUS-compatible, intuitive to use, and customisable.
The monitoring system in SAM spreaders is fast, accurate and user-friendly. It gives precise control when spreading any type of fertiliser or manure, and it applies the correct rate regardless of changes in forward speed or product density.
As an ISOBUS system, it can coordinate with any compliant tractor. Or it can be used with its own 8.5-inch colour touchscreen display.
With its load cell module, the system also gives dynamic rate control. It uses the weight of the product to constantly check the spread rate so you can spread more accurately and provide traceability for what you have applied.
Any SAM spreader can be specified with a computer control system to replace the standard ground drive. The computer operates a hydraulically-driven floor-belt.
The screen requires a few quick inputs from you - fertiliser density, spread width and spread rate. Then you are away.
Advantages of a computer drive include:
Application rates set using the touchscreen inside the cab.

Spreaders can travel very slowly while spreading at a very high rate (eg when spreading shavings in sheds).

Load cells give pinpoint precision on the weight of fertiliser in the bin at all times.

Border control.

It is easy to extract information and provide maps for proof of placement.
Computer drive needs to be added to your machine when C&A builds it. It cannot be retrofitted. Also, using the computer-controlled system requires a tractor with an oil flow of about 100 litres/min.
Volumetric rate control
The system can be used without weigh cells. This is called volumetric rate control; it uses the computer system as a simple rate controller.
With volumetric control, operators can monitor and control all spreader functions (e.g. spinner speed and border control) through the touchscreen.
Integrated load cells for dynamic rate control
When your tractor has ISOBUS and the spreader is fitted with load cells, you can achieve even greater accuracy using the hydraulic floor speed and rate control.
This system measures the weight of product in the spreader on the go and then automatically adjusts the floor speed to achieve the correct application rates. The accuracy of the spreading rate is as high as 9 percent of the target rate.
Border control functionality is included with the ISOBUS version. The border control feature reduces the spinner speed on one side of the spreader, which decreases the spread width when spreading along boundaries and waterways.
An auto shut-off function is also available for headlands or crossover areas, to avoid double applications. Another option C&A offers is Topcon computer control with integrated load cells, X25 screen and GPS aerial. This gives computer-controlled applications, border control and auto-shut off, as well as GPS for proof of placement and field mapping of your jobs.
You can easily record all of your spreading details for traceability and record keeping, and you can easily swap tractors by simply swapping the screen across.
Find out more about SAM computer control