NEWS
New kids on the block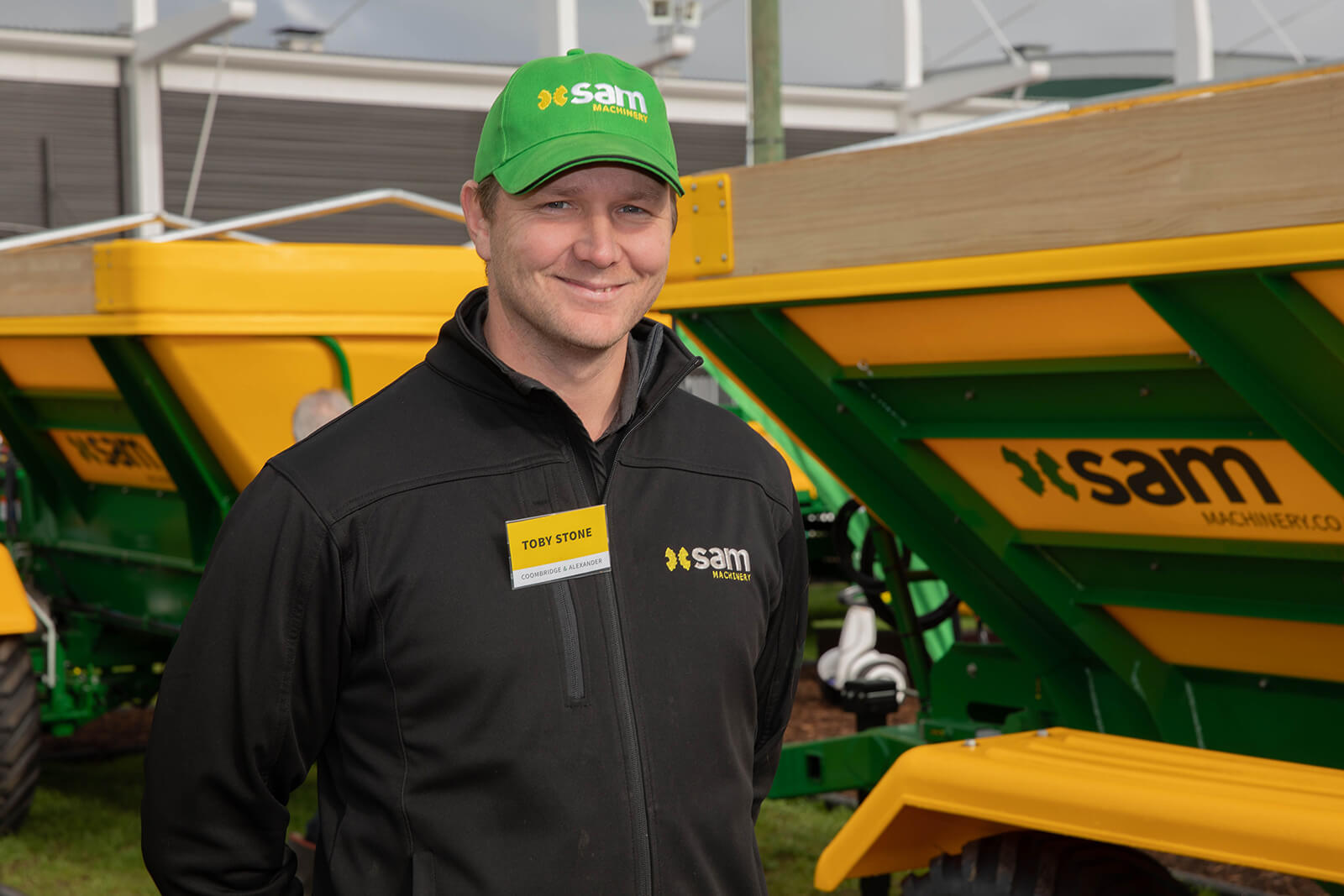 Toby Stone is the latest addition to the Management team at SAM Machinery. He was Operations Manager at innovative local manufacturers, Hansa Chippers. He also brings a wealth of manufacturing knowledge from his time leading the Design Centre at Stainless Design.
Improving processes, modelling in SolidWorks and reverse engineering machinery are a few of Toby's strengths. Innovation and helping his team reach their potential are his key drivers.
All machines are now 3D designed in Solidworks which allows the team to be responsive and put in place changes when needed. The company use the latest manufacturing technology such as machining, folding, laser profiling and 3D cutting to produce products with high-end quality.
Toby's skills compliment the other new recruits, Kate and Will Coombridge who are following in their father's and grandfather's footsteps. Kate brings a business degree and a wealth of experience in marketing, sales and general business management, from start-ups to large corporates like Air NZ. She is happy to be using her skills to strengthen even further a thriving family business and help to create jobs in the Waikato. Brother Will is Team Leader in assembly, utilising his skills from the boat building industry. He makes sure the the production line is delivering quality gear, every single time.
The newbies are supplementing an already strong team with a wealth of practical experience. Previous Dairy Farmer, Dave Meade is still the GM after 20 years, John Coombridge, the Director and Keith Voogt one of the driving forces in the factory has celebrated 30 years of service.