NEW
More stainless. Less worries.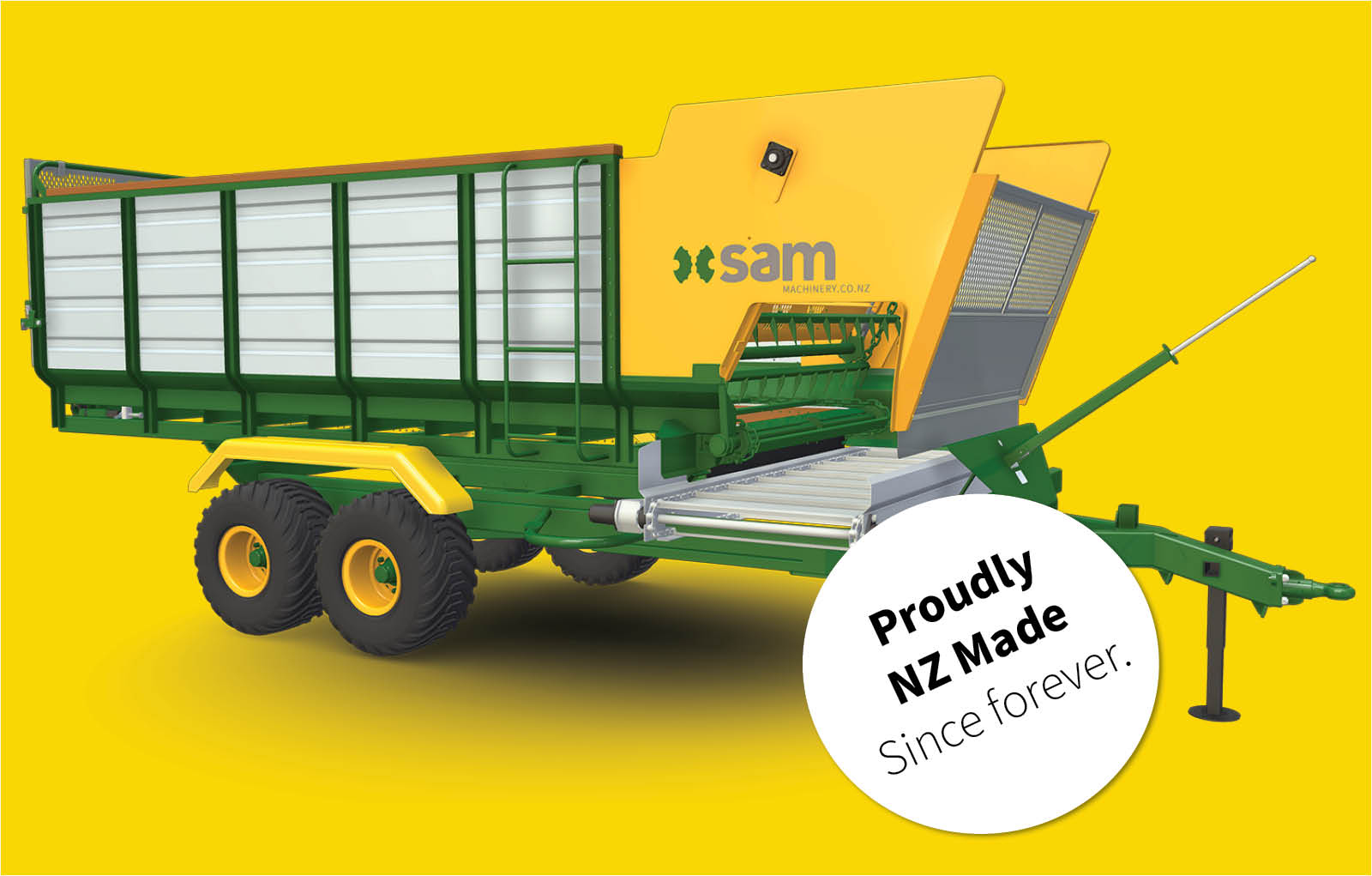 What is so good about a SAM Wagon...
Reliable, Reliable, Reliable. SAMs are built tough for lasting performance year on year.
They provide an even flow of feed with excellent throw. And handle a large range of feed types including: green feed, maize, PK and silage.
Complexity is engineered out to ensure they are easy to use and maintain for you and your staff.
A stainless chain side-feed conveyor comes standard. Heavy roller chains eliminate tracking issues with less maintenance. Belt side-feeds are also available at the same price.
Stainless sides and NEW streamlined stainless fronts cut out rusting. More stainless means less worries!
High-strength composite timber floor (Trans-tex 22mm) is popular in the trucking industry for high impact resistance. Vary strong and long-lasting. The material is sourced from Finland.
Individually welded teeth on teaser bars are designed for optimal grab and lift. They last better and the design is great for grass silage.
Adding smart load weigh scales gives an accurate measure of weight of feed in the bin. An app for Bluetooth viewing on android mobile is available. This means you can check on weights from your pocket.
Superior paint finish - shot blasted, primed and two-pot paint finish coated chassis give superb corrosion resistance for the long-term.
We deliver quality products and stand by them with fast spare parts and technical support from our Hamilton HQ.

The SAM Feed Wagon range includes: 9, 10, 12 & 15 cube

Feed Wagon sales are heating up this time of the year. So make sure you get your build slots scheduled in. All are proudly NZ-made from the heart of the Waikato. Contact your local farm machinery dealer or phone (07) 847 8492.