The farmers' favourite.
Simple Our guiding principle. This flows through all decisions. From designing out complexity to ensure SAM's are easy to use, look great and perform on-farm. To the best manufacturing techniques and the clever tech we incorporate along the way.
Reliable Genuine SAM gear is built to last. Extreme reliability for you for the long-term is our goal. Design evolves based on this principle. Quick, easy parts and servicing is also prioritised for the lifetime of your SAM.
Smart This is where our drive to create a culture of improvement and common sense comes from. We are practical, resourceful and agile. Always looking for the very best team, materials, technology, suppliers and workmanship.
Heart The good stuff. Being family owned and operated gives a unique perspective. We take the best of corporate with the agility of a smaller business. We work on creating a fair workplace where everyone can have a positive influence. SAM do things a little differently.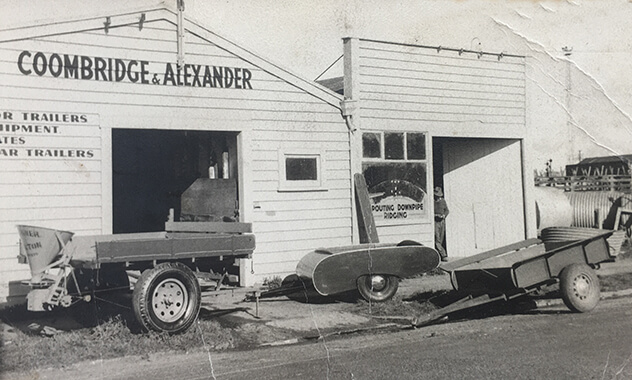 Proudly NZ made.
Since forever.
SAM Machinery is a Waikato company with over 75 years' experience making agricultural products. We deliver quality machines for you and stand by them.
Business Manager, Tim Ellingham was a dairy farmer and understands demands on a farmer's time and the importance of reliability, "Your SAM gear should last through the years, which is why our products are designed and made right here in NZ with the very best materials we can find, backed by exceptional service".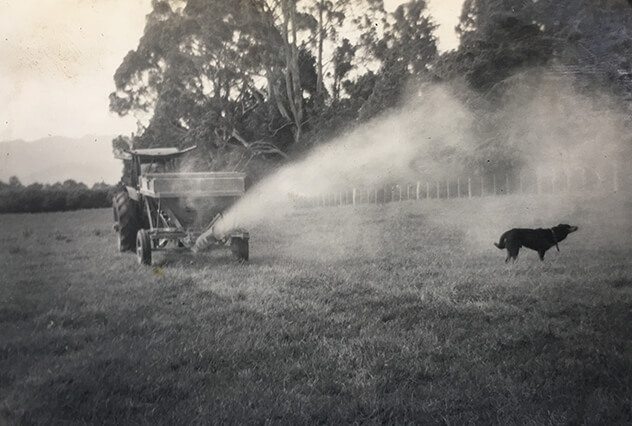 It started with a fence
Wilf Coombridge and Johnny Alexander started making fence posts and farm gates for local farmers back in the 1940's, after farming themselves and seeing a need. Fences evolved into hay elevators. Then after purchasing their first welder and premises in 1952, a range of steel equipment followed.
Early days were hindered by a factory flattened in the 1948 tornado that tore through Frankton, then the business was again damaged, this time by fire in 1950. The SAM name was an acronym from the names of 'Arnold & Mervin Stokes'. They were the inventors of one of the first patents the company purchased to manufacture.
Three generations later, it is a real family affair with John, Kate & Will Coombridge all part of the team. SAM Machinery now control the complete design and manufacturing process of a sought-after range of SAM Machinery. Popular throughout New Zealand and exported offshore.
Thank you
Keen to give back to the communities who have supported SAM over the last 75 years, the team donate $1000 to various charities throughout the year.
Grant recipients have ranged from The Rural Support Trust, Hospice and Prostate Cancer Foundation, to volunteer groups like Firefighters, well known charities like Starship and local groups such as Wheelchair Rugby.
We have donated to causes close to the hearts of our employees, dealers and customers. If you have a suggestion we would love to hear from you. Your beer fund won't make the cut!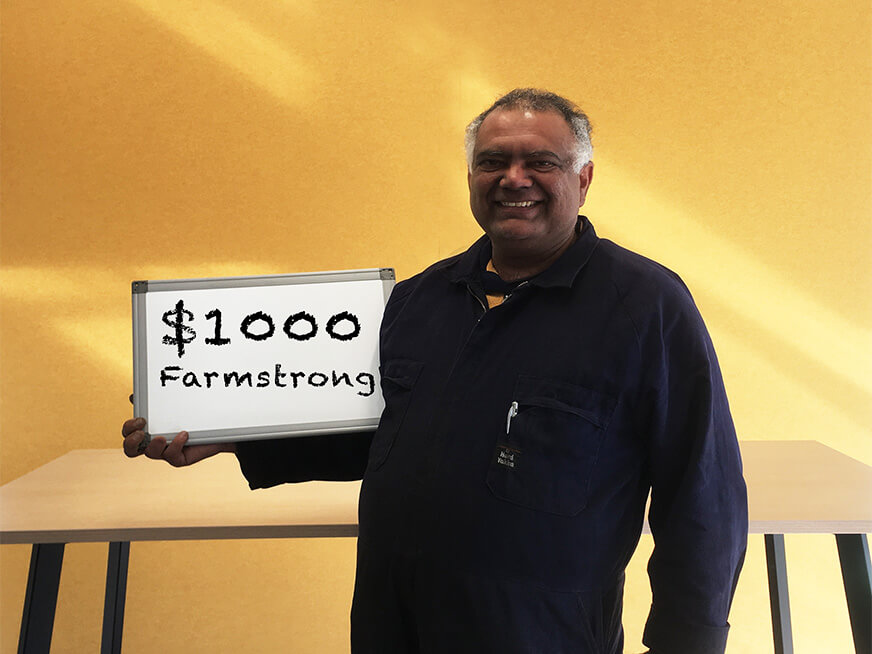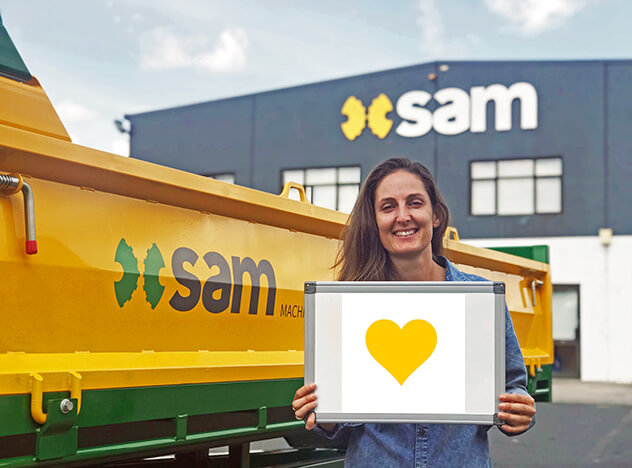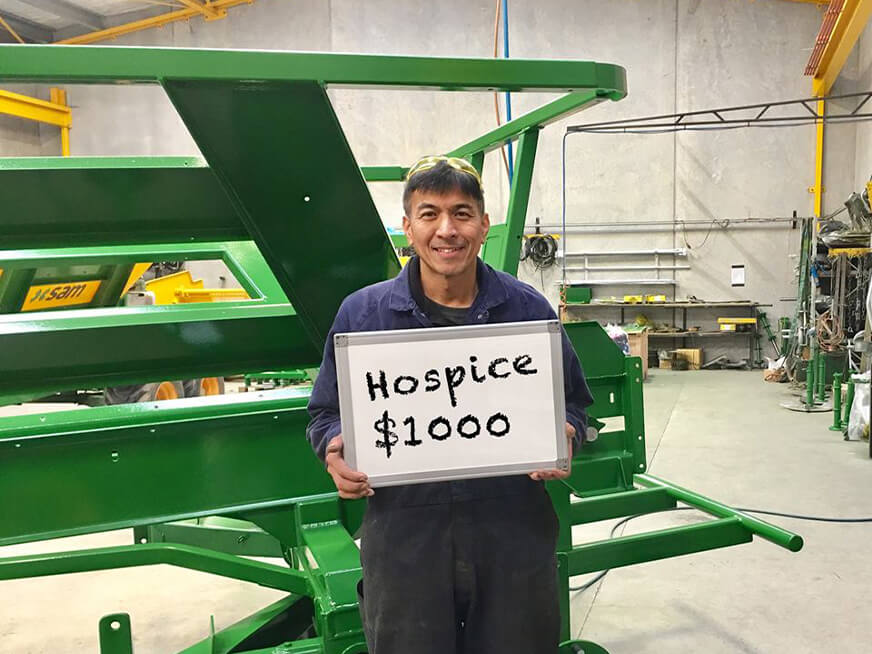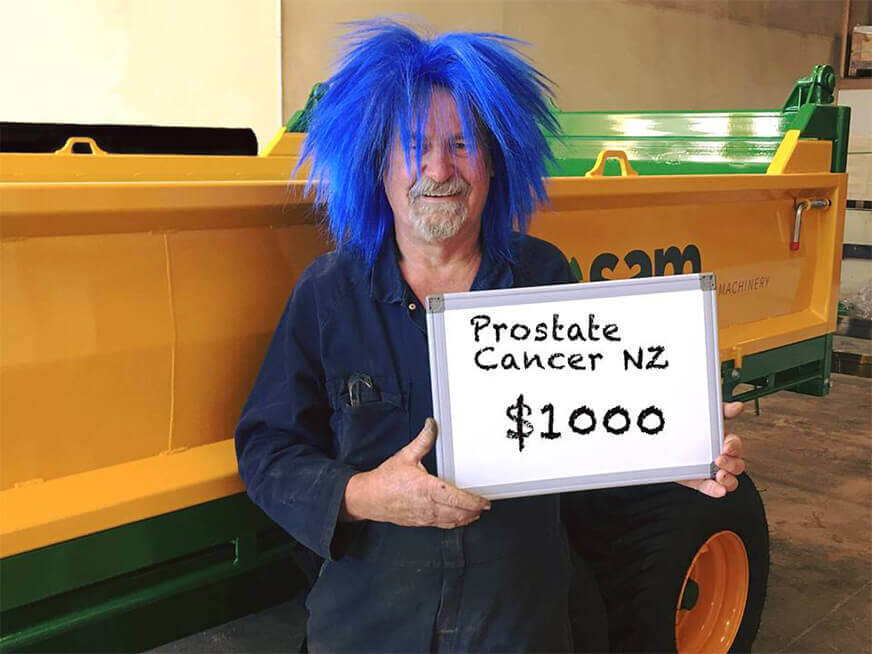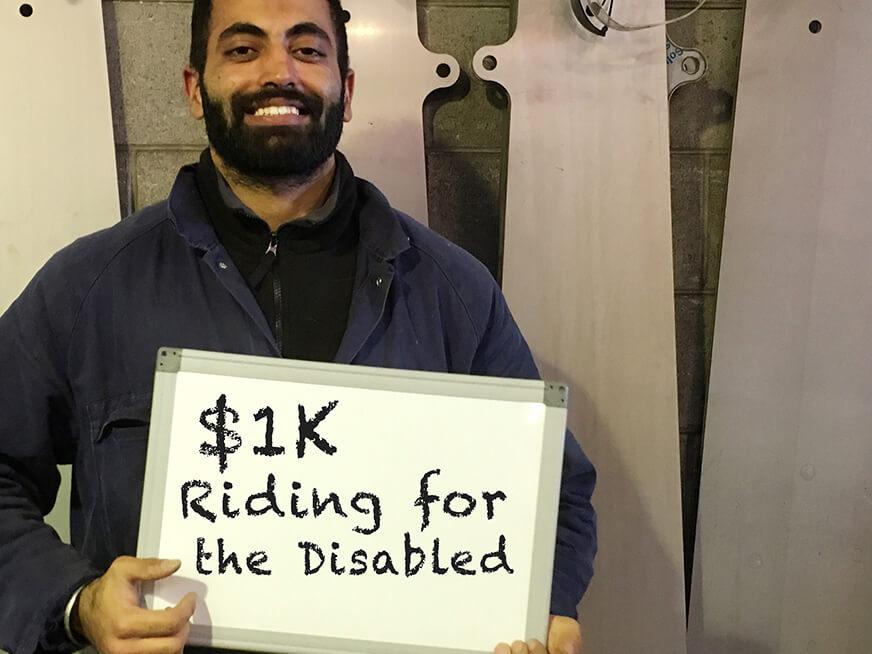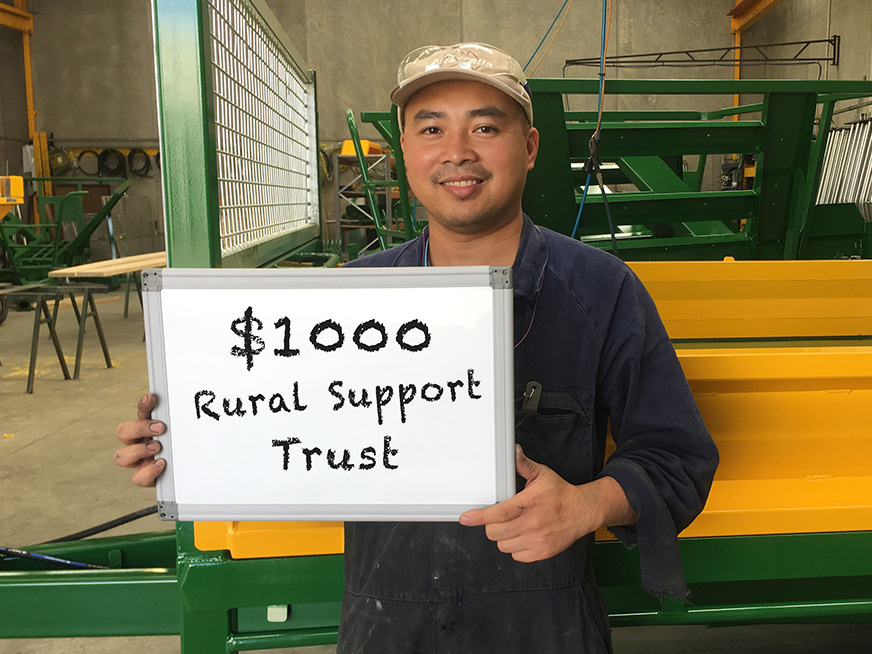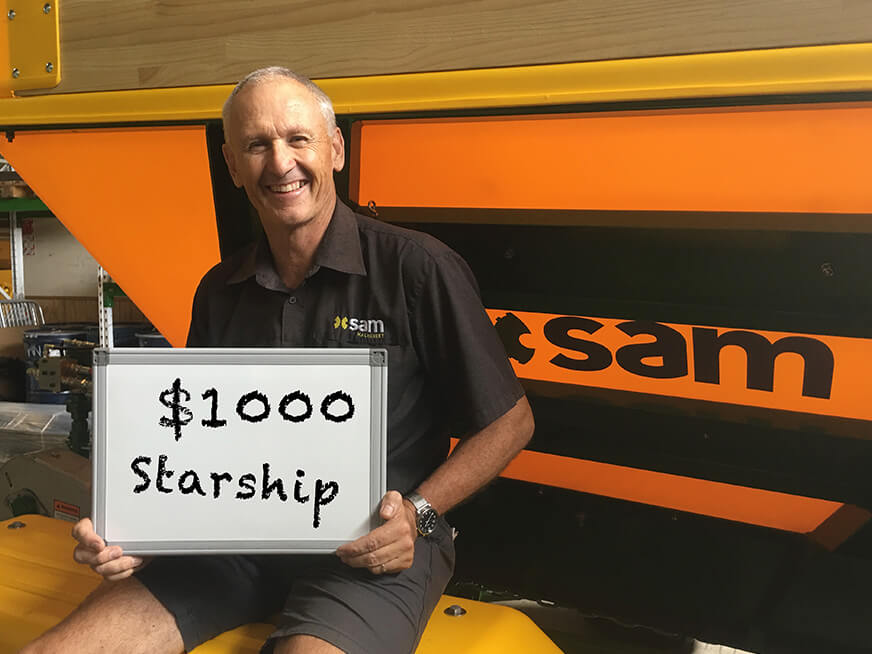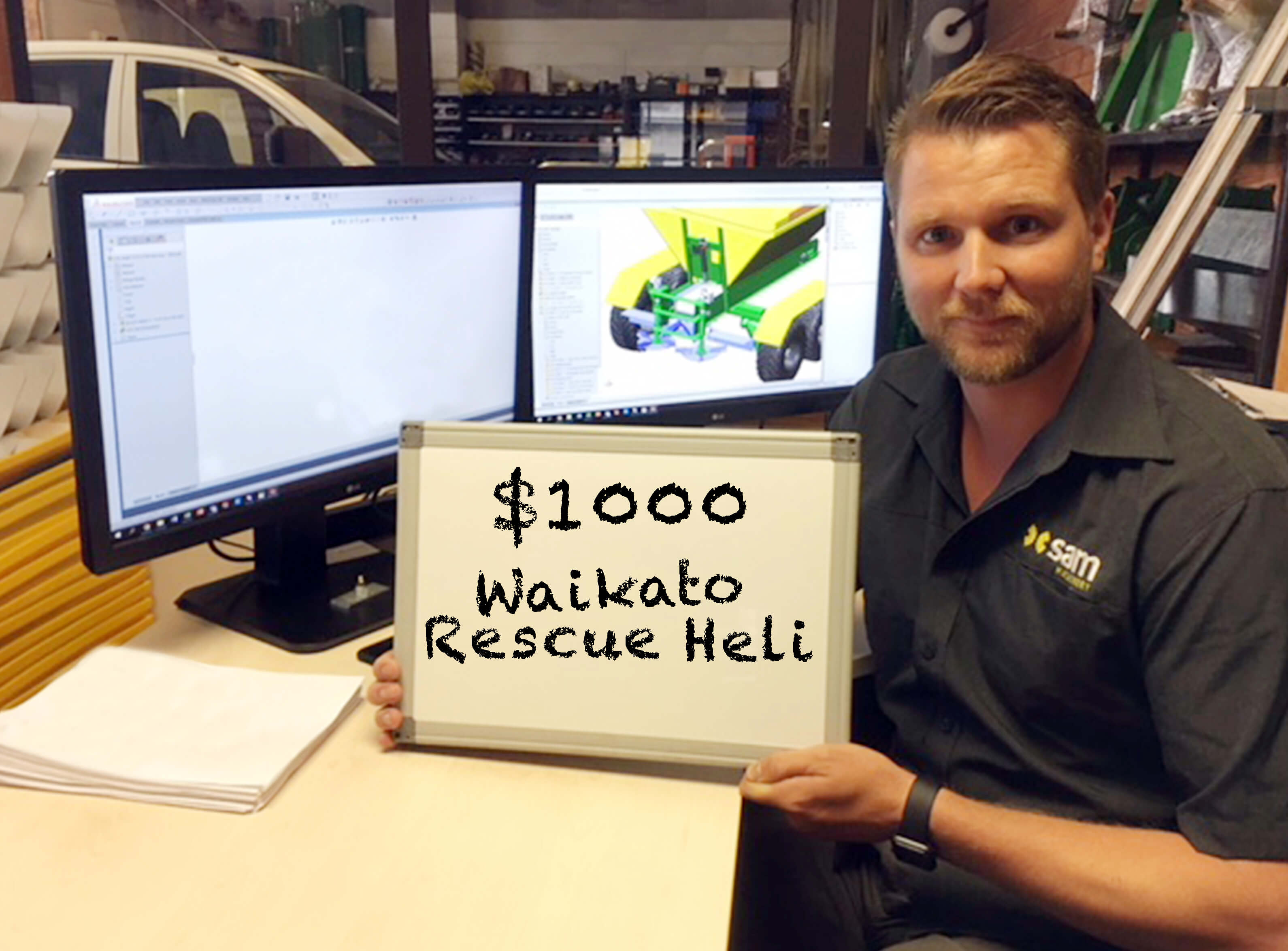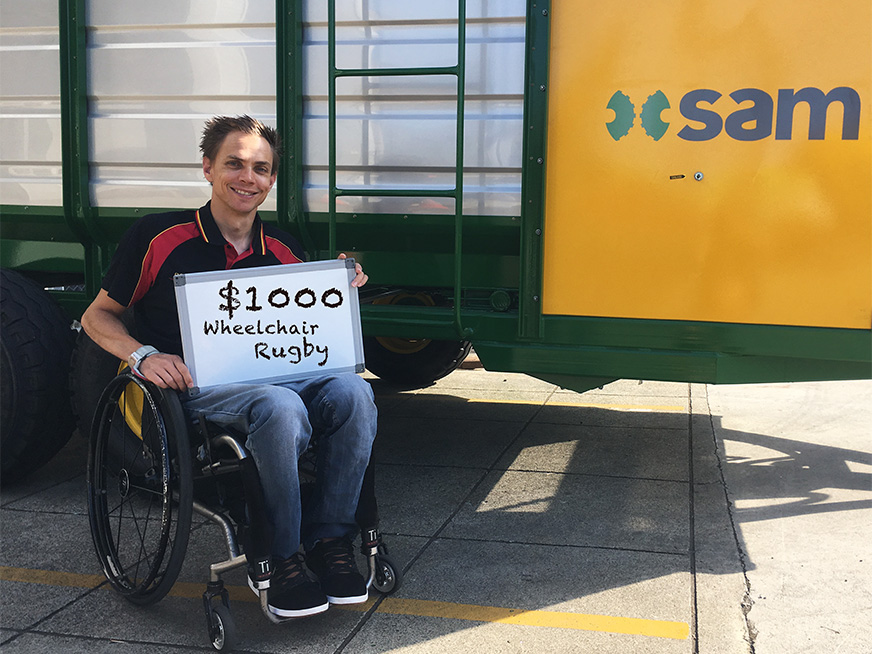 Jobs
Do you want to join a fun team in the heart of Hamilton, who take real pride in the quality products they are producing?
Email a CV with your experience and a short cover letter saying what you are passionate about outside of work.
Email: info@sammachinery.co.nz